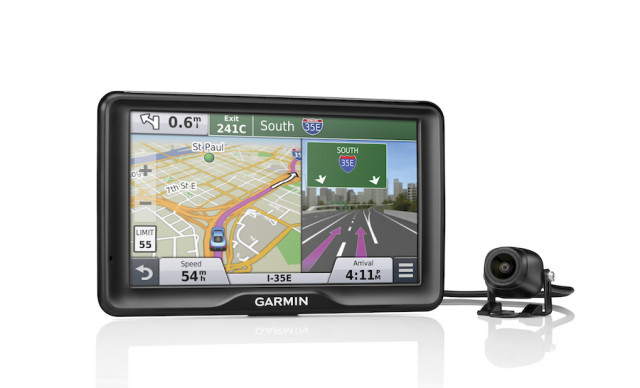 Description
Garmin introduces a brand new gps system that combines a large 7″ screen with a wireless gps rear view (back up) camera. The camera plugs into your vehicle's reverse lights for power, turning on when they do. When you shifts your vehicle into reverse, the camera turns on displaying a live feed of the area behind the vehicle. Shift out of reverse and the feed stops and navigation resumes. If you are unable to plug the camera into the lights you have the option of using a 12v power supply and manually switching the screen between navigation and camera.
The Nuvi 2798LMT also comes with standard features that include voice-activated destination entry, free lifetime traffic and maps, and Active Lane Guidance with voice prompts. It also features Garmin Real Directions, which calls out landmarks in the turn-by-turn directions, so you may hear "Turn left at the gas station" instead of "…in 500 feet."
Why its good
Back up camera – First in class
Form factor – Designed well
Performance – Good accuracy and fast satellite acquisition time
Free lifetime maps and traffic
Con's
Installation of camera may be a little challenging for some
Do you have any questions about this system? If you do post a comment below and we will respond.