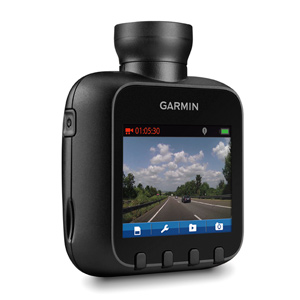 Garmin have just announced a new in car camera that gives you the ability to record audio and video of your daily drives. It comes with a 2.3-inch LCD display and can record in 1080p, 720p or WVGA. It records video in a continuous loop which means it will record over old video, giving you access only to the new stuff.
The Dash Cam 10 camera has a wide-angle lens that captures the entire road. Its integrated microphone gives you the option of recording audio inside the vehicle.
These types of camera's are used widely in European countries and are a good way to capture video evidence if you were ever in an accident.
Garmin Dash Cam 10

,