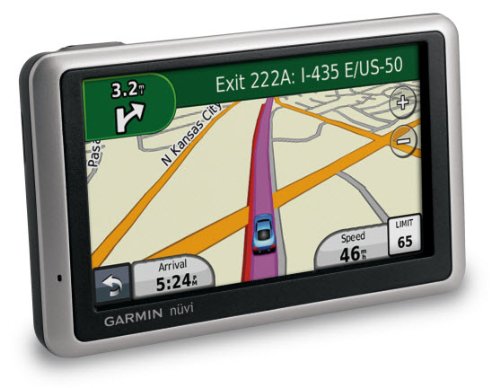 Description
The new widescreen Garmin Nuvi 1350LMT
adds free Lifetime Maps and Traffic to the Garmin Nuvi 1350LMT
. In addition, this thin GPS announces streets by name, guides you to the proper lane for navigation, offers pedestrian navigation options and calculates a more fuel-efficient route with ecoRoute.
Why its good
Form factor – Designed well
Performance – Good accuracy and fast satellite acquisition time
Free lifetime maps and traffic
Con's
Bottom Line – Who is this best for
For those of you who are interested in a good, cheap and reliable gps system, then look no further than the Garmin Nuvi 1350LMT
. It is very easy to use, screen is very clear even in bright sunlight and lifetime maps and traffic are really a good deal
Best Price
What you get in the box
Garmin Nuvi 1350LMT
Preloaded City Navigator NT North America (U.S and Canada)
Lifetime Maps and Traffic; FM Traffic Receiver With Vehicle Power Cable
Vehicle Suction Cup Mount
USB Cable & Dashboard Disc
Quick Start Manual
Video

Do you have any questions about this system? If you do post a comment below and we will respond.