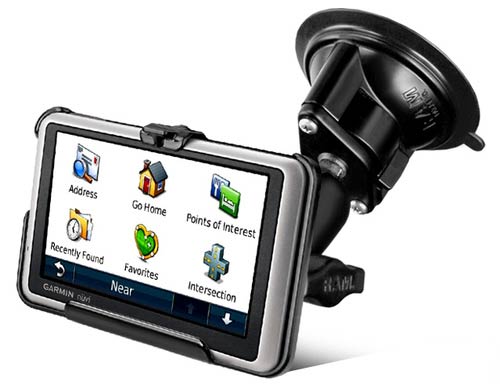 Description
Check out the affordable Garmin Nuvi 1300LM
, that comes with a widescreen GPS Navigator and Lifetime Map Updates. This little machine will simply get you where you need to go at an amazing price. This machine comes with advanced navigation features including voice-prompted turn-by-turn directions and fuel-saving ecoRoute functionality that calculates the most fuel-efficient route, tracks fuel usage and more. The Garmin Nuvi 1300LM
features Garmin Lock, an anti-theft feature, and is compatible with our free Garmin Garage where you can download custom custom voices and vehicles. Enhance your travel experience with optional plug-in microSD cards.
Why its good
Form factor – Easy to carry and thin
Price – Good value
Performance – Good accuracy and fast satellite acquisition time
Free lifetime traffic and maps
Fully Loaded with useful features
Con's
Bottom Line – Who is this best for
If you are looking for a basic gps system that will simply get you where you need to go then look no further than the Garmin Nuvi 1300LM
, it is a solid machine that comes at an amazing price. You will not be disappointed.
Best Price
What you get in the box
Garmin Nuvi 1300LM
Preloaded City Navigator NT North America (U.S, Mexico and Canada)
Lifetime Maps and Traffic; FM Traffic Receiver With Vehicle Power Cable
Vehicle Suction Cup Mount
USB Cable & Dashboard Disc
Quick Start Manual
Video
Do you have any questions about this system? If you do post a comment below and we will respond.
Garmin Nuvi 1300LM Review

,