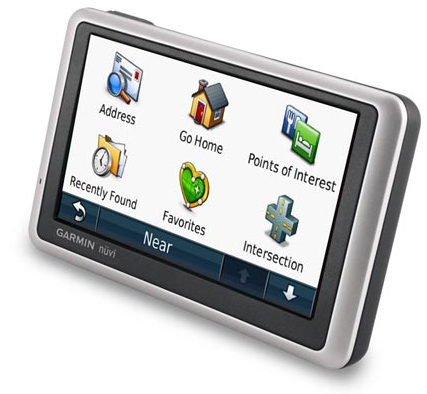 Description
The Garmin Nuvi 1300
navigator is a great little gps system that comes with a nice slim design that fits into your pocket or purse very easily. It also features a wide-screen and comes with exiting additional features like an updated interface, text-to-speech and ecoRoute.
You also get a pretty nifty feature called pedestrian mode, which gives you the ability to tour a select city with the assistance of your gps system. You will be able to get around using buses and trains.
Why its good
Wide Screen – Easy to read in all light conditions 4.3″
Form factor – Well designed and easy to carry and very slim
Good Routing Engine – The system calculates the best routes for you, better than competitors
Garmin WebUpdater – Garmin provides a very easy way to keep the gps system maps up to date
Text to Speech – The system announces the street names in a very nice natural voice.
Additional features like ecoRoute, Where am I and photo navigation
Con's
Does not come with a USB cable
Bottom Line – Who is this best for
The Garmin Nuvi 1300
is a great gps system for those of you who are looking for an easy to use navigator system that will get you to your desired navigation
Best Price
Video Review

Do you have any questions about this system? If you do post a comment below and we will respond.