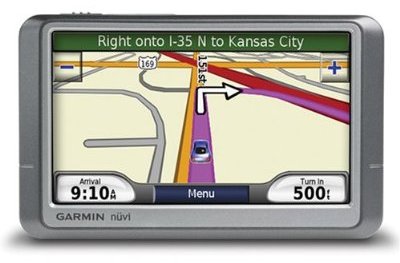 Description
The Garmin Nuvi 260W
is a very good gps unit that comes with a bunch of useful features including a bigger 4.3″ touchscreen wide screen LCD. As always with Garmin products, you get a very easy to use (no need to read manual) product with accurate mapping.
Additional features include Text-To-Speech which gives you directions with real street names, a JPEG picture view, world travel clock with time zones, currency converter, calculator and much much more.
Why its good
Wide Screen – Easy to read in all light conditions 4.3″
Form factor – Well designed and easy to carry
Good Routing Engine – The system calculates the best routes for you, better than competitors
Garmin WebUpdater – Garmin provides a very easy way to keep the gps system maps up to date
Text to Speech – The system announces the street names in a very nice natural voice.
Additional features like "Where am I" and cityXplorer
Con's
Time to acquire satellite
Bottom Line – Who is this best for
The Garmin Nuvi 260W
is a great gps system for people who want a solid gps unit to use for work and to travel with their family. The newly redesigned user interface is sleek and easier to use, you cannot go wrong with this gps system.
Best Price
In the Box
The following items are included in the box
Garmin Nuvi 260W
Vehicle Suction Cup Mount
Preloaded with maps of North America (48 States)
Quick start manual
Video Review
Do you have any questions about this system? If you do post a comment below and we will respond.