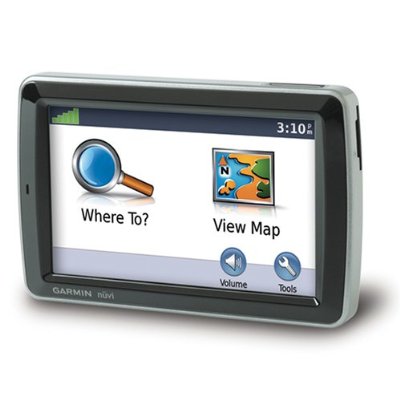 Description
The Garmin Nuvi 5000
is designed specifically by Garmin for people who need a large screen with a ton of features. Features that come with the Garmin Nuvi 5000
include turn-by-turn directions, route calculation and auto rerouting. You can even keep track of where you have been by using the sleek track log feature.
Why its good
Large Touchscreen that is easy to use.
Plenty of features
Easy of use – This system is very easy to use.
Easily transportable – Great form factor and design makes it easy to carry.
Faster processor – For smoother map drawing and vehicle icon motion through turns
Track log feature
MSN Direct compatible
Con's
Does not have an internal battery
Weak internal Antenna
Bottom Line – Who it is for
If you are looking for a gps system with a big screen then look no further. The Garmin Nuvi 5000
boasts a huge 5.2″ display and has a great form factor making it easy to carry around. This gps looks great in trucks, RV's or SUV's.
Best Price
What you get in the box
The following items are included in the box
Garmin Nuvi 5000
Power Cable
Dashboard Disk
USB Cable
Quick start manual
Video Review
More information
You can read user comments about the Garmin Nuvi 250
Do you have any questions about this system? If you do post a comment below and we will respond.