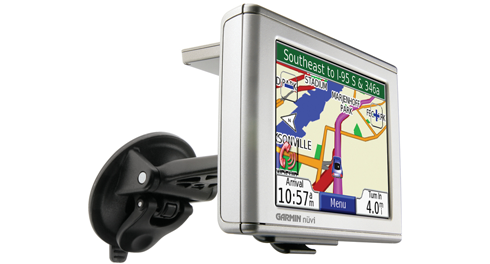 Description
The Garmin Nuvi 360
GPS system is a all in one navigation system that also features a personal translator, multi-media entertainment and tour guide all wrapped into one. In addition to all the advanced features of the very popularGarmin Nuvi 350
, including automatic routing, turn-by-turn voice directions, an MP3 player and audio book player, JPEG picture viewer, and much more — this pocket-sized personal travel assistant comes with hands-free Bluetooth wireless technology, making it the hands-down go-anywhere travel companion.
Why its good
Easy of use – This system is very easy to use.
Good Routing Engine – The system calculates the best routes for you. The engine used in Garmins are better than the ones in tomtom or magellan
Garmin WebUpdater – Garmin provides a very easy way to keep the gps system up to date
Text to Speech – The system announces the street names in a very nice natural voice.
Faster processor – For smoother map drawing and vehicle icon motion through turns
Easily transportable – Great form factor and design makes it fit in your pocket easily.
Bluetooth – It is very easy to pair you bluetooth devices to this system.
Price
Con's
Bottom Line
Bluetooth Handsfree and text to speech are features that we recommend to get when buying a gps navigation system which the Garmin Nuvi 360
has. The system is a very good navigation system and will get you to your destination by selecting the best available route. This is a great system to buy and works as a great replacement to the very popular Garmin Nuvi 350
. You can look at a list here of the best gps systems to see other good systems.
Best Price
In the Box
The following items are included in the box
Garmin Nuvi 360
EasyPort Suction Cup Mount
Preloaded with maps of North America
Adhesive Disk
User Guide
Services and Accessories Guide
Vehicle power cable
USB Cable
Carrying Case
Video Review
More information
You can read user comments of the Garmin Nuvi 360
or get more information and have questions answered on Garmin Gps Systems at our Gps Forums.
Do you have any questions about this system? If you do post a comment below and we will respond.
Related Blogs