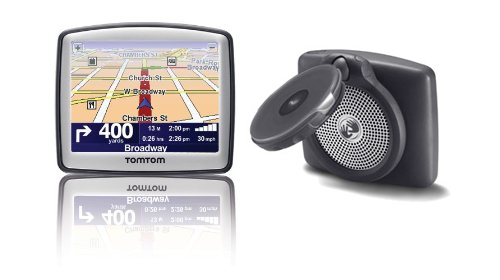 Description
The TomTom ONE 125
is a great entry level gps system and has some great features that most people getting their first gps systems would use. With features like map-share and TomTom home, users will be able to get their data updated frequently and very easily. Its got a great form factor and a nice sized speaker and the unit is easy enough to use without reading the instructions.
Although the machine is marketed as a wide-screen, it really is not and comes with the standard 3.5″ screen. The system has a great language options and gives you almost 25 language options to choose from. It also features amazing safety feature extras to alert for driving breaks, speed limits and thresholds.
The TomTom ONE 125
is great if you need frequent updates and extra choices in other languages. Similarly, the safety features are great and beats out all other comparable machines.
Why its good
Nice Screen – 3.5″ wide, bright ,making it very easy to read
Form factor – Well designed, small and very easy to carry.
Software Applications – Tomtom has the best applications and with "map-share" app, bad routes are corrected by tomtom users, and you can update your system easily with these corrections
Help Me Feature – You get an emergency menu that directs you to emergency services with one click.
Faster processor – Fast and responsive. Map recalculations are done very fast.
Price
Con's
Turning on the system takes a few seconds
No text-to-speech – The system will say "turn right ahead" instead of "turn right on Main Street".
No Bluetooth
The system does not alert you when you miss a turn, it simply recalculates your route
No Multi point routing
Small POI database
Bottom Line
If you are looking for a gps system that works well and does not cost a lot of money then you can definitely go with the TomTom ONE 125
. Although for a few more $ you can get one of the lower cost Garmin's and they come with more features. You can look at a list here of the best gps systems to compare.
Best Price
In the Box
The following items are included in the box
TomTom ONE 125
EasyPort Suction Cup Mount
Adhesive Disk
User Guide
Services and Accessories Guide
USB Cable
12V Power Plug
Video Review
More information
You can get more information and have your questions answered on TomTom Gps Systems at our Gps Forums.

Related Blogs