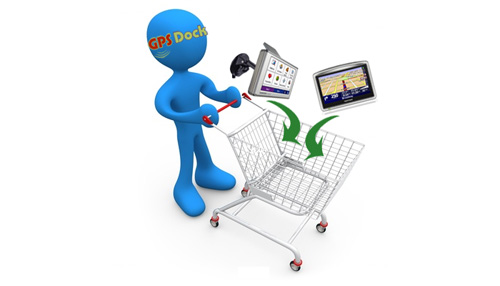 Thanks to the advances in technology, you now have many different types of GPS systems from which to choose. When shopping for a GPS system it is important to keep in mind that various systems vary in terms of what they can do, so it is a good idea to make a priority list of what you want most in your GPS system. This will help you to reduce the confusion of choosing the right system for your needs and make the best buy for your money. Below are some factors that you should take into consideration when buying a GPS system:
Price
Depending on the type of GPS system that you have in mind, and your budget, you can spend as little as $300 for a GPS system and up to $1200. Generally, GPS systems that are built-in vehicle models are going to be more expensive, while stand-alone units will be less expensive. If you travel frequently, you may well find that a higher-end model is well worth the expense for you.
Machine Type
There are three basic types of GPS systems from which to choose. Before you begin shopping you will need to decide which type of system is right for you.
Built-in navigation system-This type of in-dash system is usually manufactured to work with a specific model of vehicle. You will find that these systems may also include radio receivers and DVD play capability. Prices begin at around $900 and go up to $3,500; depending on the specific model you select. You can usually choose models with screen sizes between 5 inches and 8 inches.
Stand-alone units-This type of unit is usually going to be less expensive than a built-in system. Prices range between $300 and $700; depending on specific models. You can choose a model that is mounted inside the vehicle or one that sits on the dash.
PDA/Cell phone units-These Smartphone devices provide convenient GPS capabilities. These units are typically the least expensive type of GPS systems; however, screen sizes are smaller. Examples here would include the iPhone, G1 and Samsung Eternity.
Ratings
Take advantage of the opportunity to learn from the experience of others before you purchase your next GPS system. By reading ratings you can get a really good idea of what to expect from different models.
Technical Specifications
Ideally, try to find a GPS model that offers 20 megs of storage at a minimum in order to be sure that you have plenty of space to store all of your locations. Depending on your specific needs you may need to choose a model that has even more storage space. Also, look for a model that offers plenty of usage time. Some of the best models offer an AC recharge ability.
Where to Shop
When shopping for GPS systems, the best way to approach your new purchase is to begin browsing online. This will give you a good opportunity to research different options. Next, take your search to retail stores where you can check out specific models of GPS systems. Shopping in person at the store will give you the opportunity to check out the different features. After you have decided on the exact model for you, head back online again to get the best price.
To get you started you can take a look at the best gps systems today in the market or look at amazing gps sales for 2008