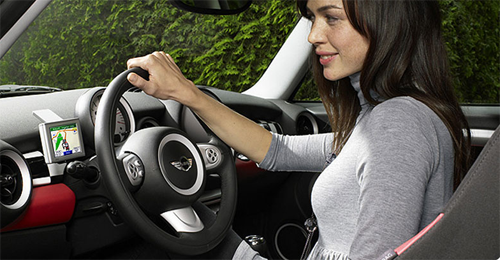 Ok … the title is a little misleading, but people in California are currently banned from mounting their GPS units on the windshield in their cars. Law makers there thought that GPS units mounted on the windshield could interfere with the deployment of airbags and that they could also be an obstruction to a drivers view.
A new law signed by Governor Schwarzenegger which goes in effect on Jan 1, 2009. It permits windshield mounted GPS units in the lower left and right corners. Units mounted anywhere else will still be considered a violation, and drivers may be ticketed and be fined up to $108.
Minnesota is the only other state in the country that still bans the use of mounted GPS units anywhere on the windshield. You can always use a self adhesive disk on the dashboard which allows the suction cup on the GPS mount to be attached, or a bean bag which sits on the dashboard. These alternatives also help to prevent your gps from been stolen.




Related Blogs
Related Blogs on Gps Mounts
Related Blogs