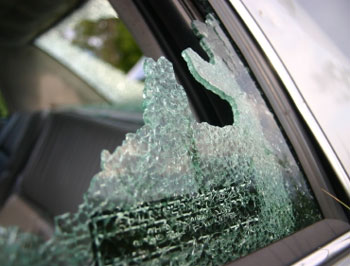 According to the National Crime Prevention Council, it takes a professional car thief less than 30 seconds to break a window, unlock the door and steal anything that's inside. Property theft from cars is mostly a crime of opportunity. There has been a sharp increase in car thefts directly linked to cars that have a gps system, so the folks here at gpsdock.com decided to let you know of the easiest way to prevent your gps system from been stolen.
DON'T LEAVE YOUR GPS IN THE OPEN. This is equivalent to you leaving $500 on your dashboard and getting pissed when someone breaks into your car. Just don't do it.
Thieves will target cars where they can see a stand or suction cup on the windshield (or even suction cup marks) even if the gps is not on the stand. Most people leave the gps system inside there car. The solution to this is simple, most gps navigation systems are sold with a dashboard disc, use the disc and there will be no cup marks on your windscreen.