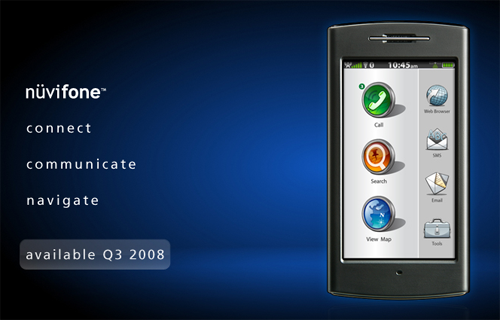 The Garmin Nuvifone which is to be released in the third quarter this year is now in the phase of testing out price points in the market. Garmin sent some people a survey that listed the phone at $500 through At&t with a two year contract.
We believe that the Nuvifone price will drop because of competition and rumors about the iphone dropping its own prices.
Read more and watch videos about the Garmin Nuvifone.
Related Blogs