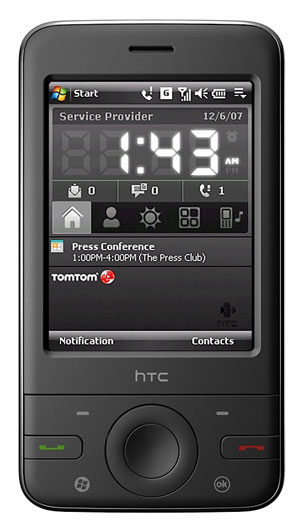 HTC have just announced the release of a brand new phone with features that include GPS called the HTC P3470. The phone runs on Windows mobile 6 and comes with TomTom Navigation Software installed. Coming with a 2.8 inch touch screen the P3470 is a great smart phone with nice features. Other features include:
2MP Camera
Bluetooth
Micro SD card slot
256MB ROM
128MB RAM
Smart navigation wheel for zooming and accessing various applications
The new HTC P3470 will be available in Europe for about $650 some time in late February.