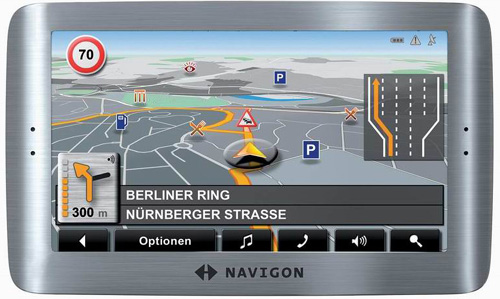 Navigon is rumored to be in the process of releasing a new 8000 series gps navigation system that will introduce voice synthesis and voice recognition to the Navigon line of gps system. The new system will sport the popular 3D reality view with even more realistic views and will be able to capture address information through voice commands.
The new navigon 8110 features:
4.8 " screen
RDS/TMC receiver for live traffic information
Hands Free Bluetooth Kit
512 MB ROM / 128MB RAM
Navigon MobileNavigator 7
FM Radio
The new system is expected to be release in March.