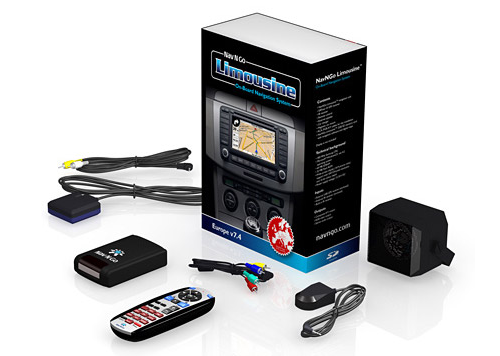 A company from Hungary called NavNGo displayed a new product at the CES 08 called the NavNgo Limo. The NavNGo Limousine is a combination of hardware, a leading Navigation Software system and a full mapping package. The software and the maps are uploaded into an SD card and placed directly into the hardware device. You can place the NavNgo in any car.
The system allows you to enjoy GPS navigation on a large screen that is inbuilt into your car's dashboard. It features:
A Small and Compact Design
Global Map Coverage
Easy-to-Use User Interface
Automatic Day/Night Mode Switching
Automatic Route Planning
Precise Voice Commands
POI Search
With all these features a user of this system will not need to purchase a stand alone gps system.