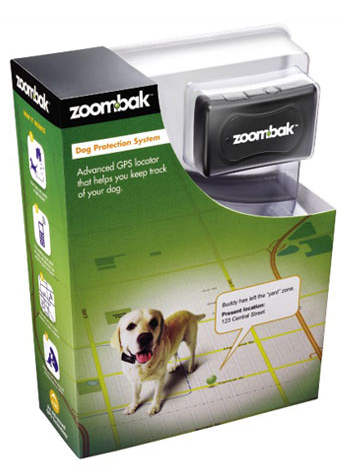 Zoombak provide an advanced GPS Locator for your dog if you have one that wanders around alot. Zoombak's Advanced GPS Dog Locator provides a way to locate your dog and bring him home safely if he runs away or gets stolen. The device fits comfortably to your dog's collar allowing you to help locate him on-demand or via your own customized, active safety zones. The company provides continuous tracking, real-time updates and 24/7 toll-free live customer service.
To find your dog, you can pinpoint your dog's location on-demand via Zoombak.com, mobile phone or live customer care. You can also determine your dog's location in real time by logging on to Zoombak.com to view a map of her current location, as well as her path taken since leaving home.
The GPS Locator system features:
Unlimited ondemand locates
Personalized safety zones
Continuous tracking
Location history
Device alerts
No activation fee costs $14.99/month
You can watch a short video demonstration of how the technology works.