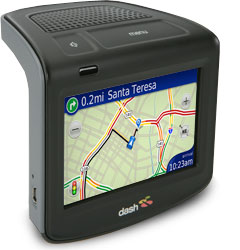 Dash Express which is the first Gps System with two way internet connectivity have just announced their rates for using the system that will provide features like Send2Car, where you can send an address from your computer to your car, and traffic information using the Dash Driver Network. Their rates are:
$9.99 – Prepay for 2 years
$10.99 – Prepay for 1 year
$12.99 – Month to month
We are all waiting for this amazing system to come out and will hopefully have a review when it does.
You can also watch this video that introduces you to the dash express and shows you why we are excited about this system coming out.