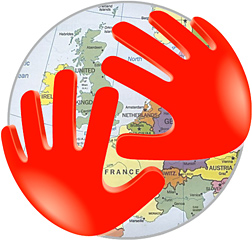 With the TomTom High Definition Traffic you receive the most up-to-date traffic information directly on your TomTom. Information from the best and most trustworthy sources, which your TomTom then automatically converts into your smartest route. HD Traffic information is LIVE and real-time which translates to having the smartest route and exact travel and arrival times.
TomTom HD traffic works by using the mobile phones of people traveling in their cars. From this data TomTom knows exactly where, in which direction and at what speed all these mobile phone users are traveling. This real-time data is combined with other available traffic information services, who anonymously submit their route data to the TomTom HD Traffic information centre.
This information is then checked against public traffic information services. The final result is much more complete and more trustworthy traffic information sent directly to your TomTom.