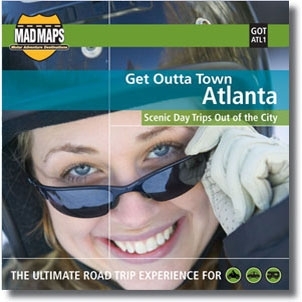 Garmin today announced a partnership with MAD MAPS that will provide scenic reminders that traveling by car or motorcycle is more than simply reaching a destination. Drivers will be able to download and use MAD MAPS with their Nuvi or Zumo models to find the road less traveled and more appreciated. In addition to Garmin's preloaded points of interest (POI's), MAD MAPS' data features a variety of specific points of interest associated with each route, including roadhouses and other highlighted attractions.
"The routes developed by MAD MAPS are proof that the best way to get somewhere isn't always the fastest way," said Dan Bartel, Garmin's vice president of worldwide sales. "By adding these detailed road trips to Garmin's extensive database of more than six million points of interest, we're able to make every drive an enjoyable ride to remember."
Beginning in December 2007, Garmin will make three MAD MAPS product lines available for download at Garmin.com.
U.S. Regional Touring Series, $11.99 per map: Longing for an ideal day trip or overnighter? There are 24 maps in this series; each map contains between 25-35 routes.
Get Outta Town Series, $6.99 per map: Hoping to escape the hectic pace of the big city? There are 25 maps in this series; each map contains 5-7 routes.
Rally Run Series, $6.99 per map: Looking to join the action at the nation's biggest motorcycle rallies? There are 4 maps in this series, averaging 5 routes.
Scenic routes with your Garmin Nuvi/ Zumo

,