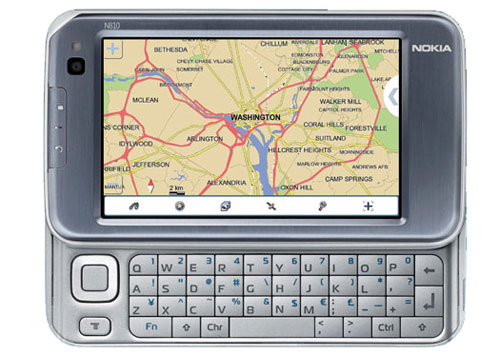 Nokia have just announced the new Nokia N810 internet tablet with intergrated GPS. Wayfinder provide the mapping application which offers worldwide maps for free. In addition to its mapping capabilities the N810 has some additional features which inclide:
Bluetooth 2.0 and Wi-Fi 802.11b/g connectivity

Slide-out QWERTY keyboard and a full-fledged web browser

Skype for calling

Web camera with VGA resolution

E-mail and Instant messaging clients

GPSÂ with voice guided navigation for turn-by-turn directions

MicroSD slot supporting cards up to 8GB

Multimedia player
The system is expected to start shipping some time in November and will retail for approximately $480.