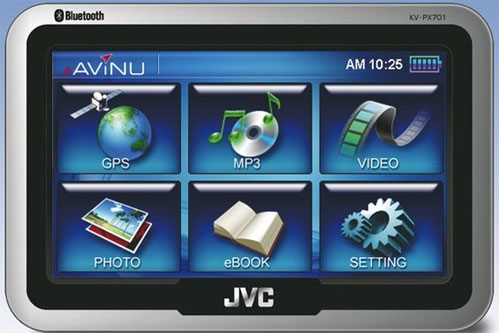 JVC have just announced the release of 2 new navigation systems called the KV-PX701 and the KV-PX501. Both Gps systems use Mobile Navigator Classic software from Navigon and come with maps of all the countries in Europe. Some of the features include:
Screen size: 4.3″ (KV-PX701) / 3.5″ (KV-PX501)
400 Mhz CPU
SiRF Star III chipset
Voice announces street names
Bluetooth handsfree
Audi, Photo and Video player
Both system are expected to be released in Europe later this month.