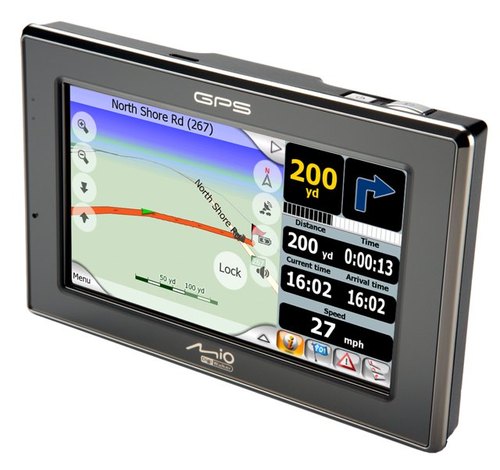 Mio have just announced that the availability of a new Gps Navigation system in the US called the Mio C720T. This new system is interesting as it has a 2 megapixel camera and uses Gps co-ordinates to geotag the pictures taken. Another interesting feature is the inclusion of business card recognition software which will input data into your contact list by simply take a picture of a business card.
Feature included in the new Mio C720T:
4.3″ Widescreen Display
Text-to-speech driving instructions
Bluetooth
2 Megapixel camera with business card software
SiRFIII chipset
Huge Point of interest database
"Mio Technology is committed to moving beyond simple driving directions by combining GPS with other portable technologies, and we see the ability to navigate to destinations shown in photos and to sort images by location as a natural evolution of the Mio Technology promise. We're thinking outside the car." – Kiyoshi Hamai, North American sales director, Mio Technology Ltd.
The Mio C720T Gps Navigation System is now available in the US for $599.99