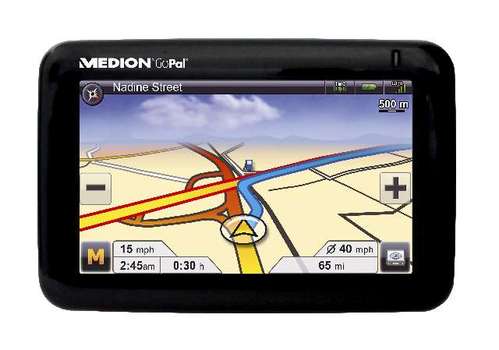 Medion recently announced the release of two new gps sytems, the Gopal E3410 and the Gopal P4425. The P4425 comes fully equiped with a fingerprint scanner for added security. Both devices are compact and have features that include:
3.5″ screen (E3410) – 4.5″ screen (P4425)
Voice activation technology
Bluetooth hands free calling
RDS TMC dynamic traffice rerouting
Preloaded safety camera database
(P4425) FM transmitter
(p4425) Text-to-speech rendered voice guidance
Fully charged battery life of 4-5 hours
The systems will be available in Europe in November.