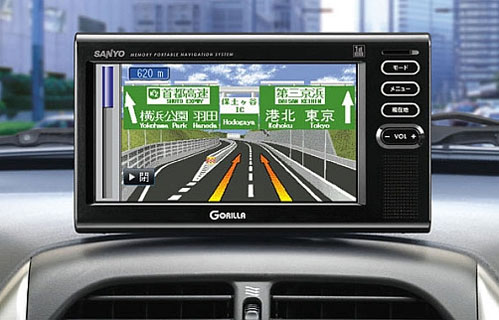 Sanyo's "Gorilla" range has just been given an upgrade with the introduction of the NV-SD580DT and NV-SB260DT. These new systems will now offer users the ability to RECORD what you see. Features include:
5.8 " screen
FM transmitter
TV Tuner
2GB Max SD Card
Mp3 Player
SD-Video Card Reader
To bad for consumers in the US, these systems will only be available in Japan.