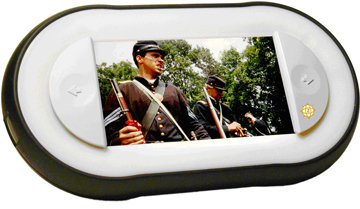 BarZ Adventures makers automated tour guides for zoos and parks and u-blox America Inc. ,a GPS receiver technology provider recently announced that they would be bringing GPS-based tour guides to several U.S. National Parks and Zoos.
GPS Ranger and Zoo Ranger, products from BarZ helps visitors experience national parks and historic sites, zoos, and other high volume tourist attractions in a special way. The GPS Ranger Series are hand-held interpretive devices that deliver video, audio, still images, and text to visitors as they walk or drive among the resources of the site.
The device rents at USD 9.95 a day and is available at the following locations: Martin Luther King Historical Site in Atlanta, GA, Vicksburg National Military Park in Vicksburg, MS, The San Francisco Zoo, Cedar Breaks National Monument, outside of Cedar City, Utah, the Dallas Zoo and Death Valley National Park in California. With more sites coming in the near future.
Read more about the GPS Ranger and Zoo Ranger.