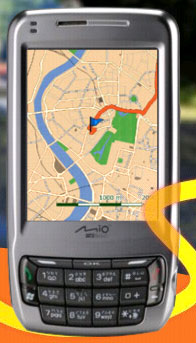 CSR announced that Mio Tech has selected their Unifi-1 Portable chip to be used in Mio's Digiwalker A702 quad-band GPS PDA phone .
With CSR's chip there will be trouble-free Wi-Fi, Bluetooth and GSM/GPRS coexistence, and will also enable the A702Â to offer a standby time of over 200hrs.
The design of the A702 looks amazing and we wonder how it will stand against the heavy weight the iPhone when they release their second generation phones which are rumored to have Gps.