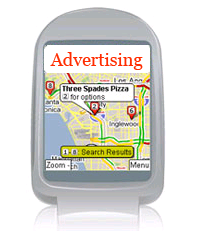 More than 43 million people are projected to be using their smart phones with gps features by 2012, creating a search based advertising market that is worth about $697 million according to market researcher, Berg Insight.
According to Andre Malm an analyst at Berg Insight, the successful release of the the new Gps Enabled Nokia N95, has opened the market for handset-based navigation in Europe. He also mentioned that the US market already has GPS as a standard feature in all CDMA handsets.
The company expects that ad-funded services will account for an increasing share of the mobile navigation market. Navigation fits perfectly with local search applications that offer completely new opportunities for advertisers to target consumers in novel ways.
"Maps are already available free of charge from a host of sources on the Internet. Soon navigation will reach that stage too pulling away the very foundation for premium rate mobile propositions"