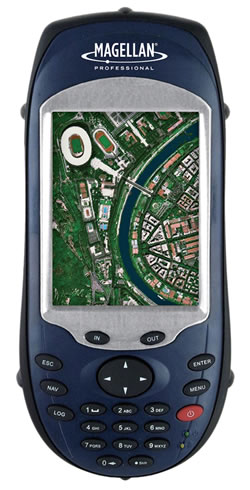 Magellan have just announced a new hand held gps navigation system that they call the MobileMapper CX that will use Magellan's exclusive Mobile Mapping application software.
The MobileMapper CX supports wireless technologies (Bluetooth and Wi-Fi), DGPS networking capabilities, huge storage capability, field-replaceable all-day battery, built-in
alphanumeric keypad, and a design that can withstand extreme outdoor conditions.
The system is designed for Utility and Local Government Agencies, oil, gas, agriculture and public safety industries.
For more information read the product information pdf: Mobile Mapper