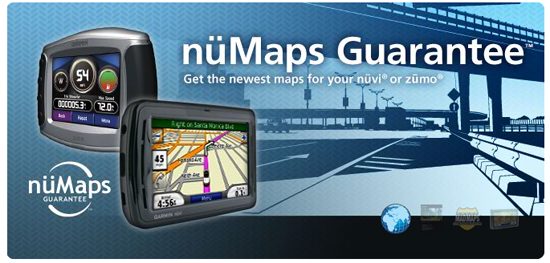 You might be eligible for a free Map update from Garmin when you register your gps system with Garmin. Once you register your machine you will have access to the latest software and services. The new update service is called MyGarmin .
** Update ** – The machine does not have to be brand new, as long as you have not registered your machine with Garmin, you are eligible for a free map update. Here are the steps you can take:
Once you register, connect your garmin to your computer, go to the My Garmin page and if you do not see a "Update Maps" link  call Customer Service @ 800-800-1020. Tell them that you are eligible for a free map update but you are not getting the link on your My Garmin page. They will ask you for proof of purchase which you can email them and in about an hour or so, they will email you back letting you know that you have access to the maps.
When you get the email, Click the link, download, connect your garmin to your computer and the software automatically installs the updated maps for you
** Update 2** – Even if you have just bought your gps system get the free update. Remember that these systems have been sitting on store shelves for  months and probably have outdated maps.
If you are looking to get a new gps, you can check out our list of the best gps systems to buy today.
The following are some of the products that are eligible for the free map update:
To receive a free map update by registering your gps system, go to Garmin's website. You will be able to check your serial number there to see if your gps system is eligible for a free update.