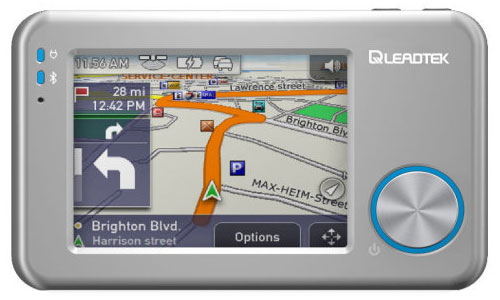 Leadtek recently released two new gps navigation system models the LR 9750 and LR 9752. Both use a highly sensitive SiRFStarIII GPS chipset that supports TTS and announces street and place names in an instant. The LR 9752 is Bluetooth enabled with a convenient Hands Free function. An interesting feature is a unique big button dial thant makes for an easy search for favorite POI (Points of Interest) during navigation.
Features:
Slick, Slim and Stylish
One button operation
Text-to-speech(TTS)
RDS/TMC
Bluetooth Hands Free function (LR9752 only)
SiRF Star III chipset
2D/3D Map
MP3 Player
Picture Viewer
MPEG4 Player
Information on pricing and availability will be posted soon.