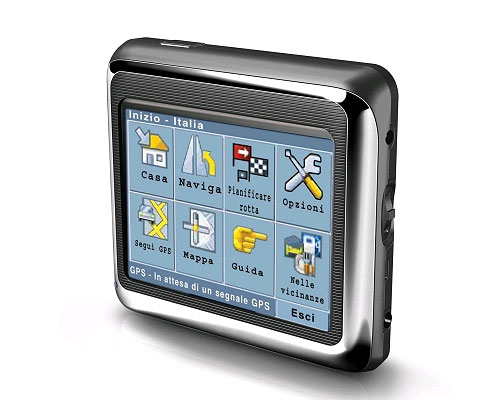 The "For Dummies" series of books recently announced that they have created a new gps navigation system for dummies. They partnered with the Maylong Group, a Detroit-area technology company and created the FD35 PND.
They claim that the system is designed to be the world's most user friendly interface, that is perfect for automobiles, backpacks, purses, RVs, or while bicycling. The easiest and most intuitive PND on the market!
Some of the FD35′s features are:
A 3.5″ touch screen and 2.0 GB memory card
Digital mapping with browsing capability
State-of-the art text-to-speech navigation, turn by turn, using actual street names
Complete mapping of North America: the U.S. plus Canada!
2 million 'points of interest' (mapped points) with search capability, the perfect amount of data on each screen to get users where they need to go
An included MP3 player and eBook reader
The familiar, easy-to-use For Dummiesâ"¢ style, complete with icons, leads you through the user interface and instruction guide
We will have a review of the unit as soon as it is released in Fall and actually see if it is designed for dummies.