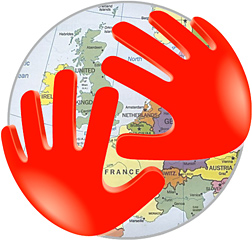 TomTom announced that they are developing a new traffic information system in Europe that will deliver superior travel time information. TomTom's technology will use information from Vodafone UK's network to provide accurate, real-time information on the speed and direction of cars traveling on all major roads across the UK. As a result customers will have a better understanding of the exact traffic situation and be able to plan and change their route instantly to avoid traffic congestion.
Here in the US, Dash is developing the dash express which is the first and only automotive navigation system with two-way connectivity. Which means it gets you where you want to go—in the fastest time possible—and delivers the most relevant information—right to your dashboard. Plus, Dash Express is the only device on the market that automatically and wirelessly updates its maps and software, so all you have to do is drive.
Dash recently selected 2000 drivers in the US to test their new system. We are fortunate to selected and we will be posting our in depth review of this new system soon.