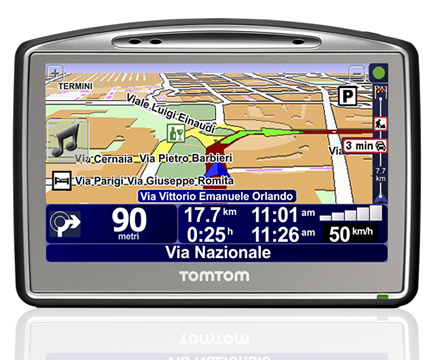 TomTom have announced the TomTom Map Share on the new TomTom GO 520 and TomTom GO 720
gps navigation systems. This new map improvement technology allows TomTom users to improve their maps as soon as they spot changes in the roads. This new technology also has a bunch of new features, such as safety extras and the ability to record driving instructions. All these features have been combined into one compact and stylish design, providing users with the ultimate driving experience.
"TomTom Map Shareâ"¢ is an important component of a new era in navigation. By enabling millions of TomTom users around the world to automatically share and mutually benefit from each other's local road knowledge every day for free, TomTom ensures that drivers have the most accurate and up to date maps available in the industry", said Harold Goddijn, chief executive officer at TomTom.
Best Price