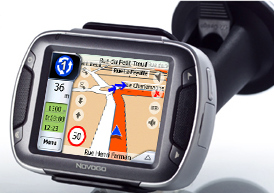 The Novogo S700 is a new gps system from a small company that makes gps systems called Novogo. If you can get this machine at a good price then might be worth considering. PC Mag have done a short review on the Novogo S700 and they listed their pros and cons.
Pros:
Large POI (Points of Interest) database
Sensitive GPS receiver
Auto volume and auto zoom
US and Canada maps
Supports multi segment routes
Cons:
No text to speech
Bluetooth did not work
Limited distribution
The machine has an MSRP of around $440, we believe that is a really high price point for a machine with these features, if you can get it for about $300 – $350 then it would be worth thinking about.
Via GpsLodge