Â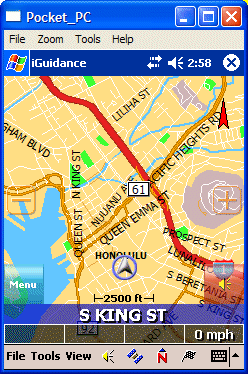 Making the right choice of software ensures that you will use it often. GisUser have done an extensive review on several software titles and the article can be found here. This is a review of 5 leading sofware solutions for your PDA, Smartphone or Windows Mobile Device. The software titles are:
CoPilot Live 6 from ALK technologies
Destinator PN
Iguidance 3.0 by iNAV (*Top Choice*)
Mapopolis 4.7
TomTom Navigator 5
According to Rene Tsa of GisUser the cheapest way to go is to buy a GPS solution, find the software with the features you like, map coverage, then buy the GPS receiver that supports the software you like the most. This is why as a new buyer to GPS software for your Pocket PC, you need to weigh the hardware, software and map data before you put a system together.
Excerpt and images from GisUser.