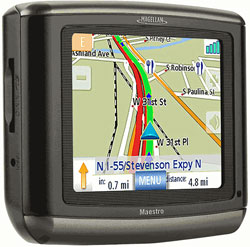 Magellan have just announced the release of 2 new gps navigation systems on their Maestro product line. The 3100 and 3140 will feature slim lines like the ones on the 4000 series, but will have a 3.5″ screen in contrast to the 4″ screens that the 4000 series have.
The 3140 will feature the AAA tour book travel information for North America, both units will have a battery that lasts about 3 hours and have at least 750,000 points of interest (POI) installed.
Features on Magellan 3140:
AAA TourBook Travel Information
Bluetooth
Text to speech
Review highlights of the Magellan Maestro 3100:
Pros:
Affordable price
Very good navigation capabilities
Current maps
Nice interface, very easy to use,works right out of the box, minimal setup. very friendly & intuitive user interface.
Decent size for portability
Cons:
Map screen's pastel color scheme and small text difficult to see
ETA(Estimated time of arrival) is not displayed on the screen
No AC adapter included in the box, need to charge in car
No text to speech/Bluetooth
Short battery life
Small POI (Points of Interest) database
Screen freezes sometimes
Difficult to remove system from windshield mount
Conclusion:
The Maestro 3100 is a bargain for the budget conscious consumer. This machine gives the Mio C220 a run for its money in the $200 range of gps navigation systems. Read more about other $200 gps systems here.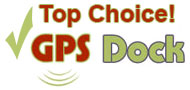 Additional resources: